NEU! REEKIE!'s – This-Is-Not-A-Burns-Night Burns Night
with special guests
Location
Burns&Beyond Festival Club,
Assembly Rooms,
George Street, Edinburgh
Ticket Price
£27.50 inc. booking fees
---
Featuring
Liz Berry
AUDIOBOOKS
Aidan O'rourke, James Robertson & Kit Downes
Alan Bissett Hoose Perties (DJ Set)
Plus
Michael Pedersen & Kevin Williamson
With over a decade of unfurling alternative Burns Nights under their belts, Neu! Reeke! are perhaps the best placed cabal in Scotland to conjure an atypical Burns Night that'll ruffle feathers and arouse the senses.
Book Now
Yes, there's poetry, whisky and a plate of scran (canteen style and haggis-led). Yes, they'll be paying fond tribute to the great Bard Rabbie. Yet expect alongside that a fiery mix of music, DJs, and avant-garde animation from Neu! Reekie!'s gaggle of mavericks and mischief makars.
Come tantalise your tartans and treacle that imagination—it's adult entertainment after aw!
---
A wonderful world of cross-cultural verve
The List
Scotland's favourite avant-garde noisemakers. Neu! Reekie! dismantle the structures and snobberies dividing high and low art - art is for everyone
The Skinny
---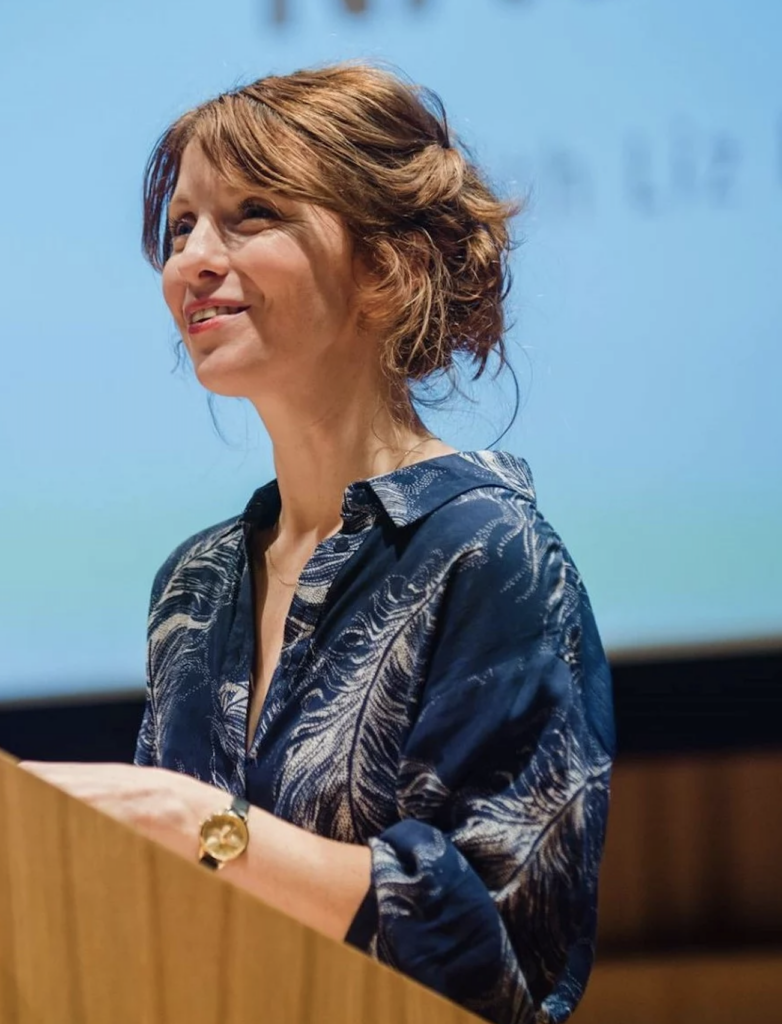 Liz Berry
Liz Berry was born in the Black Country and now lives in Birmingham. Her first book of poems, Black Country (Chatto 2014), a 'sooty, soaring hymn to her native West Midlands' (Guardian) was a Poetry Book Society Recommendation, received a Somerset Maugham Award, the Geoffrey Faber Memorial Award and Forward Prize for Best First Collection 2014. Liz's pamphlet The Republic of Motherhood (Chatto, 2018) was a Poetry Book Society Pamphlet Choice and the title poem won the Forward Prize for Best Single Poem 2018. The Dereliction, a chapbook of her collaboration with artist Tom Hicks, will be published by Hercules Editions in October 2021. Liz is a patron of Writing West Midlands and works as a tutor for organizations including the Arvon Foundation and The Poetry School.
Twitter: @MissLizBerry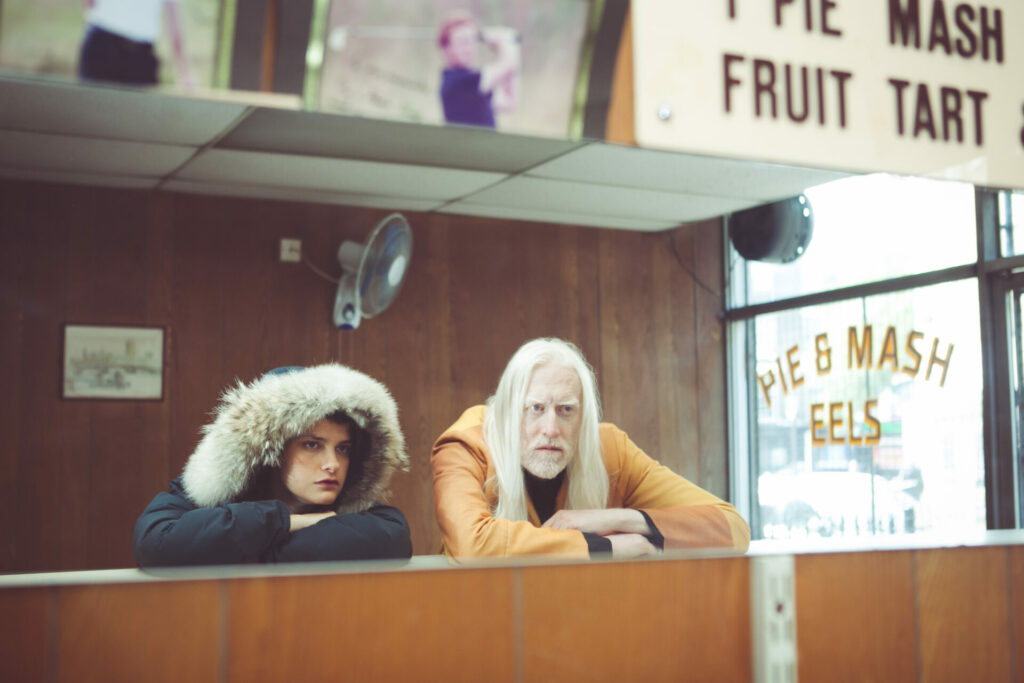 A U D I O B O O K S
David Wrench and Evangeline Ling threw absolutely everything at their 2018 debut album Now! (in a minute), a hectic, head-spinning blast of freewheeling freak-pop genius. On its follow-up Astro Tough, they've somehow found a way to ramp things up even further, concentrating their chaotic energy and inherent weirdness into a record that's bigger, deeper and more powerful than even its predecessor. While their first record emerged from off the cuff, experimental sessions, they sharpened Astro Tough to a razor's edge. Audiobooks' music can be a lot to get your head around, but it's exactly that instinctive rejection of comfort zones that makes them so brilliant.
This record is bonkers: part synthpop, part spoken word character studies/short stories, and across-the board brilliant.
Brooklyn Vegan
It is like nothing else in pop, and people are noticing.
The Times
Album of the Month
November 2018
Rough Trade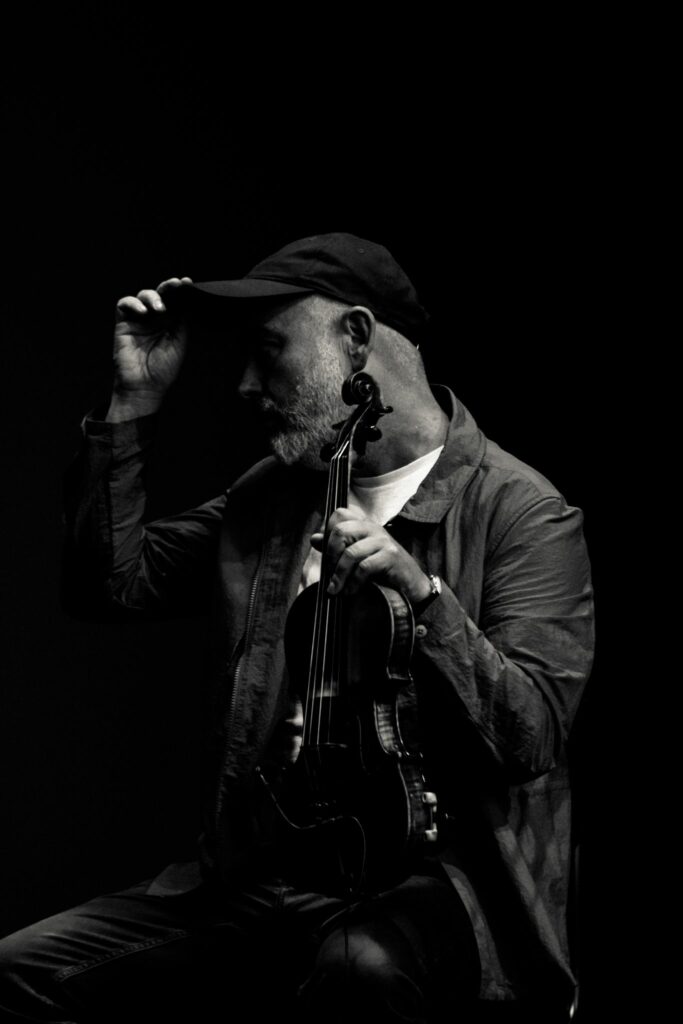 Aidan O'Rourke, James Robertson & Kit Downes
This partnership is about storytelling: about how to tell stories without saying too much. James Robertson wrote a story every day for a year, each exactly 365 words. What began as an exercise became a valued ritual and a captivating collection of tales, from the supernatural to the philosophical. Aidan O'Rourke applied the same discipline to composition: a tune a day in response to Robertson's stories. The sounds are rooted in Scottish folk music with Kit Downes on harmonium adding jazz and French impressionism. The performance intertwines tunes with the words that inspired them. A series of fleeting, vivid vignettes.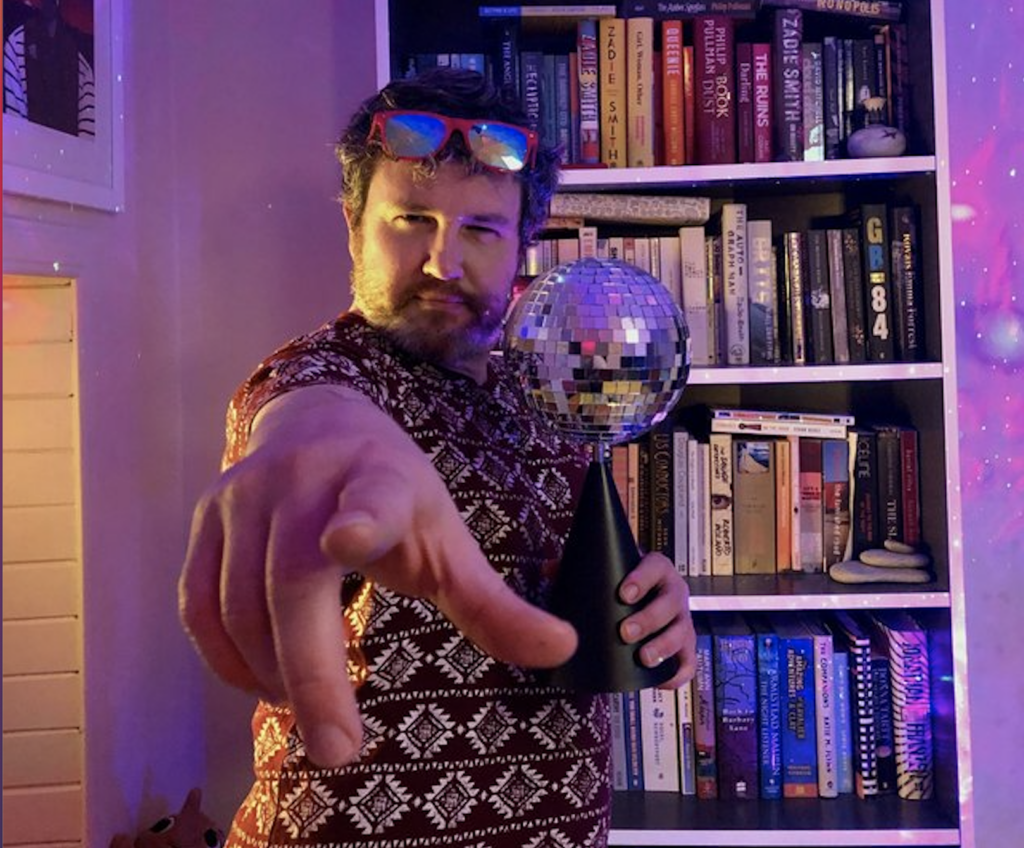 Alan Bissett
For those missing the electric atmosphere of a club during lock-down, with music vibrating in the air and disco lights flashing off glittery outfits, Falkirk-born playwright Alan Bissett created the solution, bringing 'Hoose Perties' direct to your living room. Now he's broken free and will be live at the Burns&Beyond Festival Club.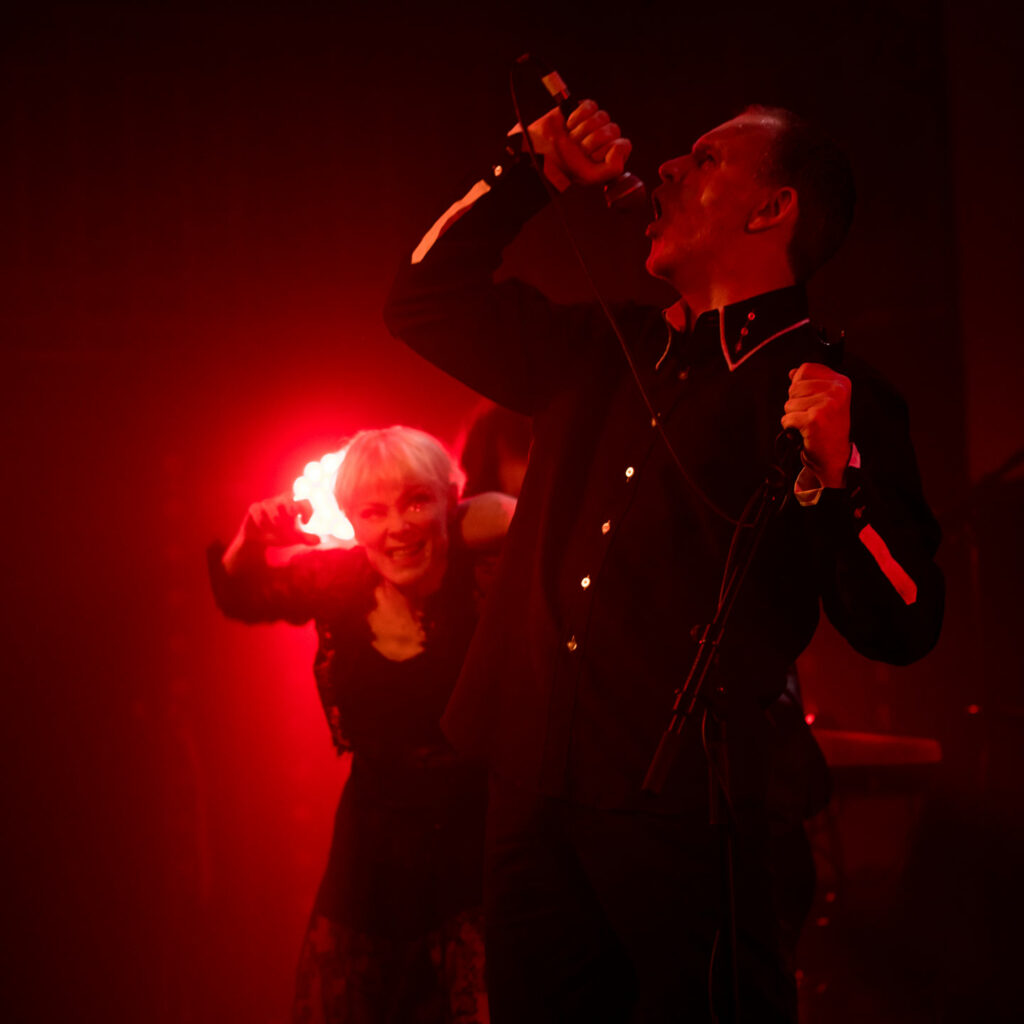 Michael Pederesen & Kevin Williamson
Michael Pedersen is a: Robert Louis Stevenson Award winner, a John Mathers Trust Rising Star of Literature, a Canongate Future 40, a Callum McDonald Memorial Award finalist and a Herald Culture Awards Writer of the Year finalist. He has two chapbooks under his belt and two collections, published by Polygon books — his most recent illustrated by Scott Hutchison of Frightened Rabbit. With fans ranging from Irvine Welsh and Liz Lochhead to Stephen Fry and Charlotte Church, Michael has also written pop songs and short plays for National Theatre of Scotland (Five Minute Theatre) and Edinburgh Art Festival (co-written with Alan Bissett). In 2010, Michael co-founded literary collective Neu! Reekie!, which, has produced many shows (in Scotland and internationally) and birthed a burgeoning publishing house and micro record label. Michael has read in a range of places including: Sidewalk Cafe (New York), Meiji Gakuin University (Tokyo), Ubud Writers & Readers Festival (Bali), Lake of Stars (Malawi), Kosmopolis Festival (Barcelona), Nirxo Words (Johannesburg), Latitude Festival (UK), Verb Wellington (New Zealand), Edinburgh International Book Festival, BBC Radio Scotland, BBC Radio 6, BBC Arts Night & realms beyond.
Writer, publisher, poet and performer of Burns, Kevin Williamson, has an impressive track record of building a community around his activities. As half of Neu! Reekie!, in the past five years he has run almost 100 cultural events combining writing and music, and recently completed a 17-date tour of Scotland with partner Michael Pedersen. Williamson is also co-founder of the political and cultural publication, Bella Caledonia, and throughout the nineties ran the underground literary powerhouse, Rebel Inc, which published early work by authors including Alan Warner and Irvine Welsh.
Scotland's favourite avant-garde noisemakers. Neu! Reekie! dismantle the structures and snobberies dividing high and low art - art is for everyone
The Skinny
A wonderful world of cross-cultural verve
The List
Book Now
---
Important Covid-19 Safety Information:
In accordance with Scottish Government guidance, from 1st October 2021, all audience members attending the Burns&Beyond Festival Club events will be required to show they have been fully vaccinated (or otherwise exempt) on entry to the venue. You must be able to show proof of your fully vaccinated status via the QR code either on the NHS Scotland COVID Check APP or an official printed/downloadable version. For more information on Vaccine Certificates click here.
The wearing of face masks is required in our indoor venues for all unless exempt (please remember that some people may not have visible reasons for their exemptions).
Although it is not an entry requirement, for your safety and the safety of others, we recommend taking a lateral flow test prior to attending the concert. Tests are available here.