Aidan O'Rourke & Friends
Lucky Middlemass's Tavern
Burns&Beyond with Johnnie Walker celebrates The Bard with an online recreation of Lucky Middlemass's Tavern.  Filmed on location in The Caves, Edinburgh, the site of the famed 18th century tavern, where the ale and claret flowed along with progressive discussion and music, and where literary greats and Enlightenment figures including Robert Burns, David Hume, Adam Smith, Deacon Brodie, James Watt and Benjamin Franklin were just some of the regulars, an uproarious and thought-provoking assembly of song and poetry has been curated by Lau's Aidan O'Rourke.
---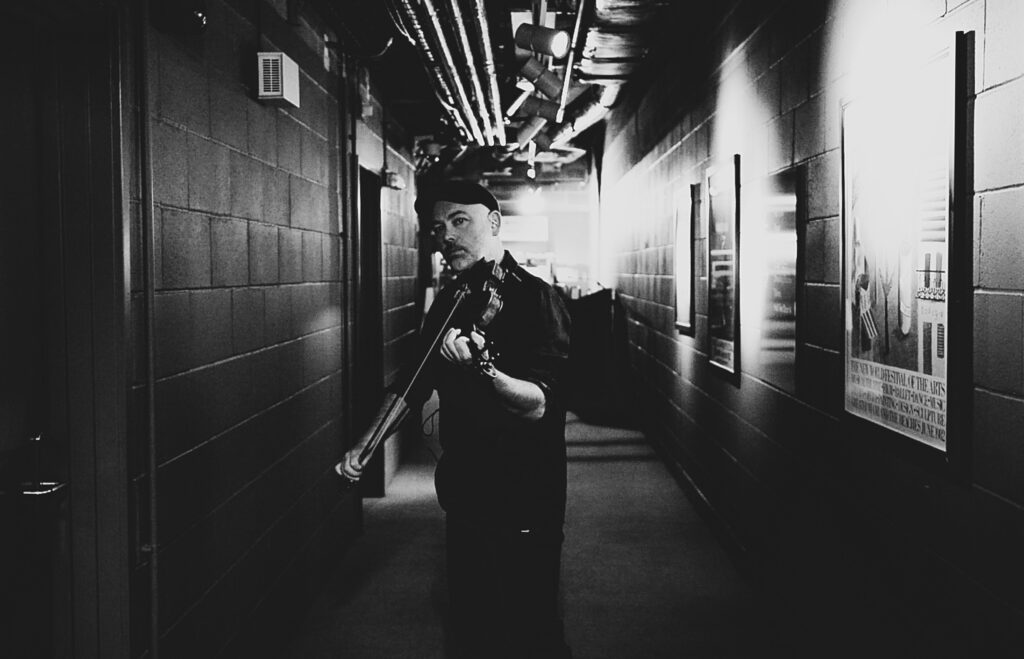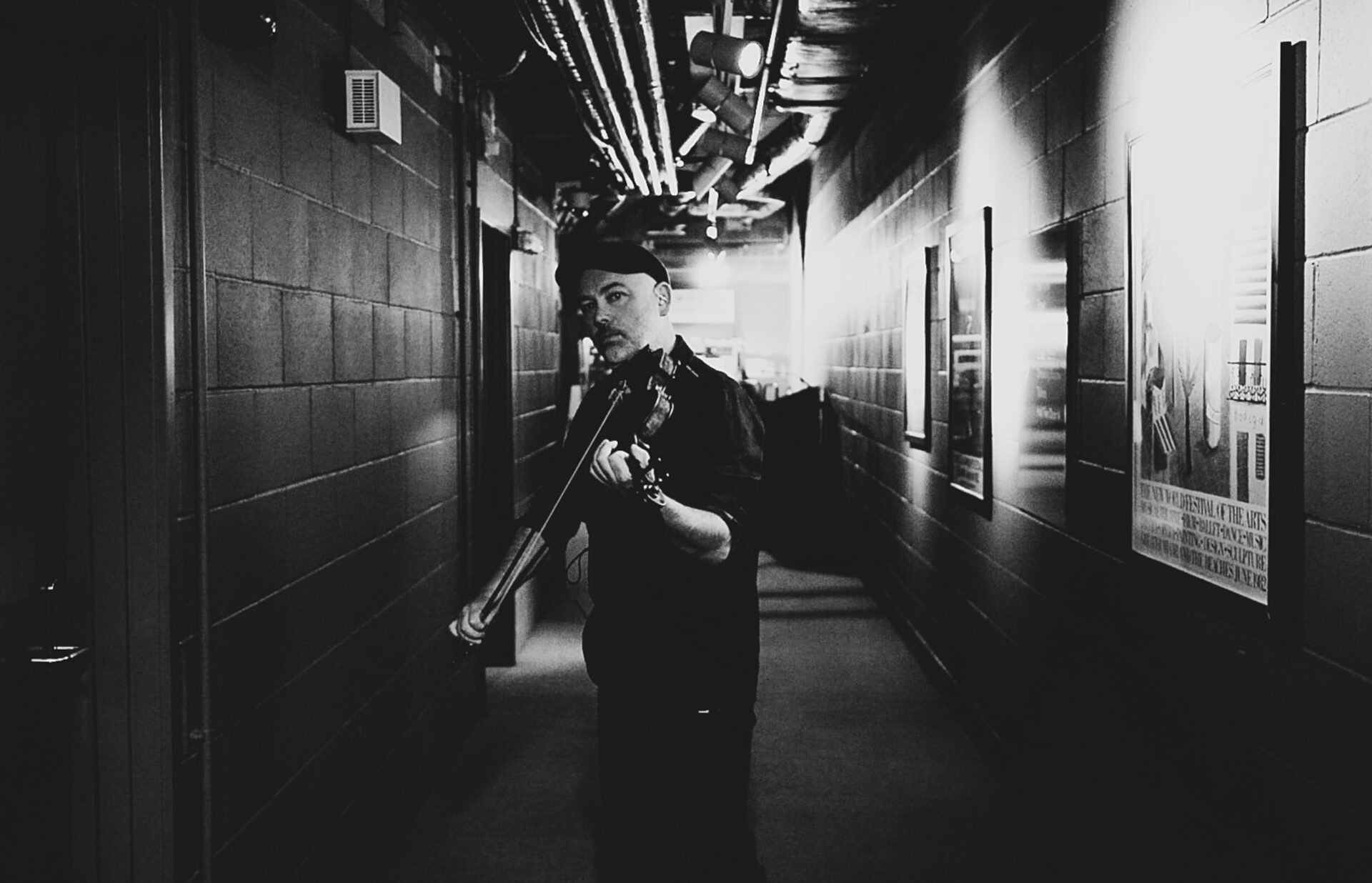 Aidan O'Rourke
Fiddler, composer, producer, curator. With his trio Lau, in multiple solo projects and in collaborations, Aidan O'Rourke has pioneered a new sound in folk music and redefined traditional forms.
His roots are in Scottish and Irish folk music. He grew up in an Irish family in Argyll and studied fiddle in the West Highland tradition. By 14 he was touring with The Caledonia Ramblers; in 1998 he joined Blazin' Fiddles; in 2010 he formed the quartet Kan with whistle player Brian Finnegan; in 2016 he formed a duo with the jazz pianist Kit Downes; in 2017 he joined the legendary Donal Lunny's new collective The Atlantic Arc Orchestra.
As a composer, Aidan is a three-time winner of the PRSF New Music Biennial commission at the Southbank Centre; other commissioners include the Scottish Ensemble, Royal Scottish National Orchestra, Sage Gateshead, Celtic Connections, the Tolbooth in Stirling, An Tobar, Cottier Chamber Project and Capella Nova. He wrote the official music for the opening ceremony of the Queensferry Crossing in 2017.
His latest project is the mammoth tune-cycle 365. Aidan wrote a tune every day for a year in response to a short story collection by James Robertson. The result is a major new body of 365 tunes which he's recording solo and in duos with Kit Downes, guitarist Sorren Maclean and harpist Esther Swift. 365: Vol 1 was released in May 2018. 365: Volume 2 was released in August 2019. http://www.aidanorourke.net/
'Few contemporary musicians in any category can match either his artistic ambitions or his achievements in bringing them to fruition'
The Scotsman
'O'Rourke's music – both his writing and playing – is unfailingly strong and imaginative'
The List
'Lau are a remarkable band - exquisite and hypnotic, musicianship at its best'
The Guardian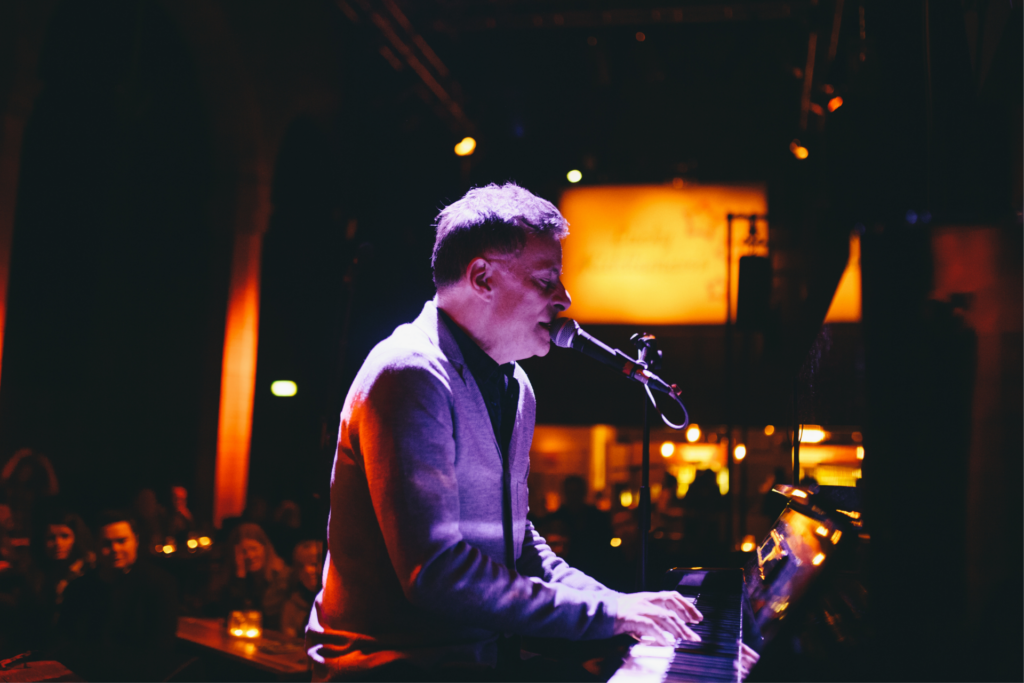 Ricky Ross
Ricky Ross formed Deacon Blue over 30 years ago, and 2017 saw the 30th anniversary of the release of their seminal debut album, Raintown. A string of best-sellers followed it: When the World Knows Your Name, Fellow Hoodlums, Whatever You Say, Say Nothing, and a double-platinum compilation Our Town – The Greatest Hits, which included Real Gone Kid, Fergus Sings the Blues, Dignity, Wages Day, Twist and Shout, and many others.
As one of Scotland's most successful bands, Deacon Blue have amassed seven million album sales, two number one albums and 14 hit singles. Ricky has also written for or with artists including James Blunt, Ronan Keating, Jamie Cullum, Nanci Griffith, among many others, and presents a number of radio shows including BBC Radio Scotland's Americana music show Another Country (for which he has won two Sony awards and a CMA International Trophy in 2015) and Sunday Morning With, as well as Ricky Ross's New Tradition for BBC Radio 2. http://www.rickyross.com/blog/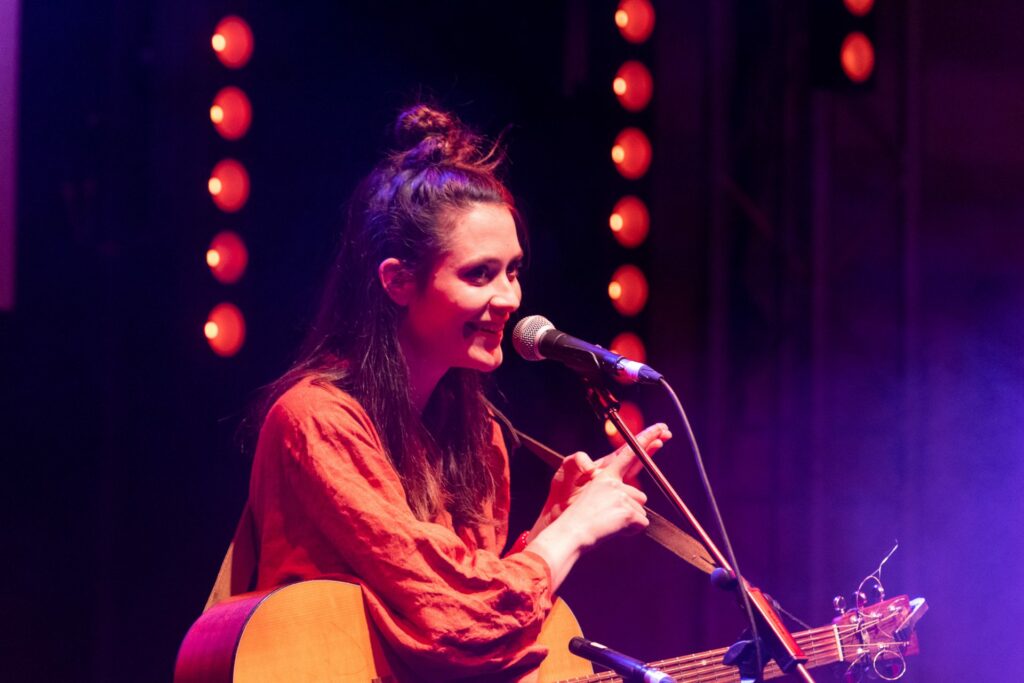 Rachel Sermanni
From the Scottish highlands, Rachel Sermanni is a dynamic singer and songwriter, whose performance and lyrics draw from a deep well of mysticism, dreams, nature and the simple-complex experience of being human. A contemporary folk musician, influenced by a wealth of genres including jazz, rock, old-time and traditional. She is also a visual artist who enjoys drawing Naked Ladies and has co-directed a number of her own music videos. 
Rachel's most recent album, So it Turns, was inspired by her time studying & volunteering at a buddhist monastery, and was released in August 2019, having been recorded in Berlin. 
Most of Rachel's astrological being resides in the 5th house; The House Of Fun. Whether or not you adhere to horoscopic notions, this works as a succinct way to explain that, for her, Creation equals existence and Creative Expression equals Joy. 
'Minimal, Murky, Magnificent'
MOJO
'Unnervingly pretty and graceful'
NME
'Stately, Poetic, Rooted in the Traditional'
CLASH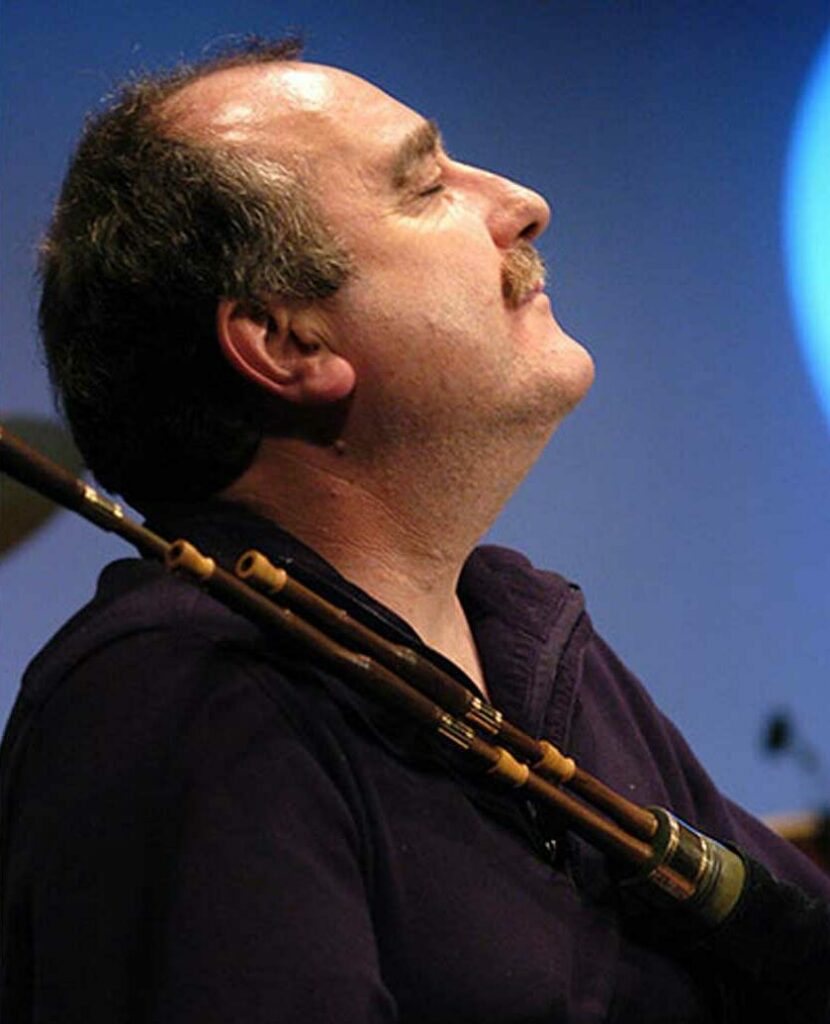 Allan MacDonald
A leading light in the Gaelic musical scene, Allan MacDonald is in demand internationally as a composer, musical director, piper, singer, workshop leader, and lecturer on Gaelic music. One of his myriad gifts is to make pibroch accessible and lovable. His work as a scholar-performer reuniting seventeenth-century piping with its Gaelic roots is influencing a whole generation of pipers.
Allan has performed at every major Celtic and piping festival on the planet. He lectures on the Scottish Music course at the Royal Scottish Academy of Music & Drama, and has had numerous commissions to compose for BBC television. In 1999 and 2004, Allan directed two pioneering series for the Edinburgh International Festival, presenting every aspect of the piping tradition in 13 concerts, linking music with Scottish history and culture. https://allanmacdonald.com/
'The single most important living source of Gaelic musical culture'
John Purser
'Great emotion, flair and style that is always inspiring, challenging and often breath-taking.'
Roddy MacLeod
Aidan Moffat
Beginning with his work in the '90s and 2000s with cult duo Arab Strap, vocalist and multi-instrumentalist Aidan Moffat made a name for himself as a vital part of Scotland's music scene thanks to his gruff, frequently spoken-word vocals and keen insights on the darker aspects of life and love. Along with Arab Strap, Aidan has produced a series of award-winning albums, musical collaborations and projects which have elevated him to the status of a reluctant national treasure. https://aidanjohnmoffat.bandcamp.com/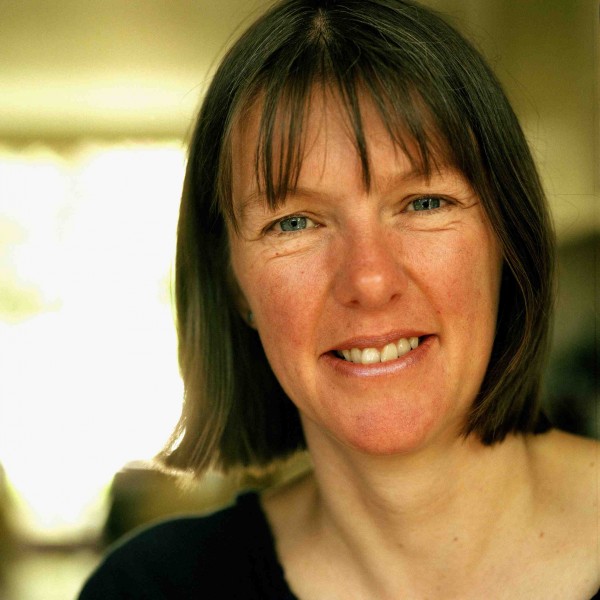 Kathleen Jamie
Kathleen Jamie is a Scottish poet and writer of non-fiction who was born and raised in Edinburgh. Her work explores the confluence of travel, nature and culture.
Kathleen began writing poetry in her teens and published her first booklet aged 20. Since then she has authored numerous collections of poetry including The Bonniest Company, Waterlight: Selected Poems and The Tree House, which won the Forward Prize for Poetry and a Scottish Arts Council Book of the Year Award. Kathleen has also twice won the Geoffrey Faber Memorial Prize and three of her collections have been shortlisted for the TS Eliot Prize.
She has also written several creative non-fiction books on her travels including The Golden Peak: Travels in North Pakistan and The Autonomous Region: Poems and Photographs from Tibet. In 2013, she published a collection of essays taking a fresh look at Scottish landscapes, Sightlines, which went on to win the Orion Book Award.
Kathleen's poems have appeared in all manner of places, from the Underground systems of London, New York and Shanghai, to a huge wooden beam on the national monument at Bannockburn.
Kathleen is currently a part-time Professor of Poetry at the University of Stirling.