NEU! REEKIE! presents… BURNS ON FIRE!
with special guests
Location
Online at burnsandbeyond.com
Ticket Price
Free Event - Over 18's Only
---
Featuring
NOVA (featuring special guest Empress)
Siobhan Wilson
Nadine Aisha Jassat
Plus
Michael Pedersen & Kevin Williamson
With over a decade of unfurling alternative Burns Nights under their belts, Neu! Reeke! are perhaps the best placed cabal in Scotland to conjure an atypical Burns Night that'll ruffle feathers and arouse the senses.
---
Clawed from the ashes, Neu! Reekie! & Bursn&Beyond are here to offer a gorgeous flurry of flame—poetry, music, film & lore —to heat up your Burns Night.
Join us this Burns Night, as we bring you a Neu! Reekie! Burns extravaganza — a film beamed direct upon your screens, to help you celebrate the Bard in style.
Enjoy a fiery mix of music, poetry, and avant-garde animation from Neu! Reekie!'s gaggle of mavericks and mischief makars.
Come tantalise your tartans and treacle that imagination—it's adult entertainment after aw!
---
A wonderful world of cross-cultural verve
The List
Scotland's favourite avant-garde noisemakers. Neu! Reekie! dismantle the structures and snobberies dividing high and low art - art is for everyone
The Skinny
---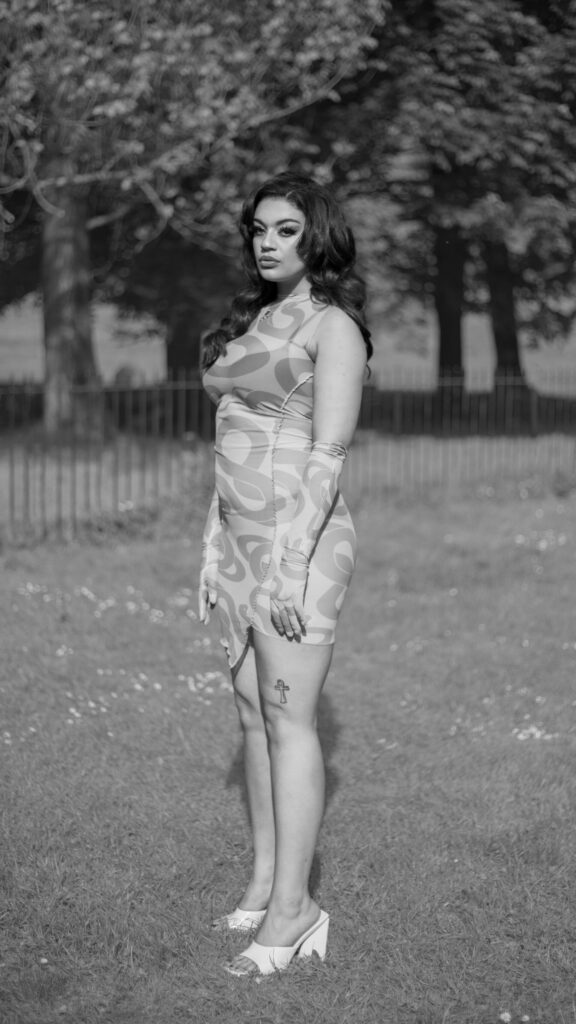 NOVA (with special guest Empress)
Winner of the DJ Mag Best of British 2021 Breakthrough MC/Vocalist & winner of the Scottish Album of the Year Award 2020, Nova brings a high energy performance to every stage she steps on. A rap artist and singer unafraid to challenge stereotypes and annihilate assumptions, she experiments to create tracks with an independent sound. Her most recent release sees Nova team up with Empress on drill banger, 'Baby Girl', as ever solidifying their seats at the table. Nothing soft or sweet on this one, the two female rappers street-report on what it's really like to be gyal on the scene.
"[The] coolly confident, lyrically deft debut album Re-Up is a deserving winner, spanning grime, trap, Afrobeats, dubstep and frosty electronica in collaboration with some of Scotland's fastest-rising producers." – The Guardian. Her repertoire boasts features on DJ Mag, Clash Magazine, BBC 1XTRA, KISS FM, NME, Mixmag, The Guardian, BBC Radio 1 Newsbeat, BBC Radio Scotland, Red Bull Music, The Skinny, Time Out London, The Basement x Nike BSMNT AIR MAX 90 campaign, Skiddle, BBC Radio Four amongst others.
Twitter: @novascotiatruth
Featuring special guest EMPRESS – Empress is a Scottish rapper, hip hop artist, and MC. Since 2017, Empress has been reigning supreme as one of Scotland's best live acts. She has featured on BBC's 'Lokis History Of Scottish Hip-Hop' documentary, Front seat Freestyle, Queens Of Art tour and much more.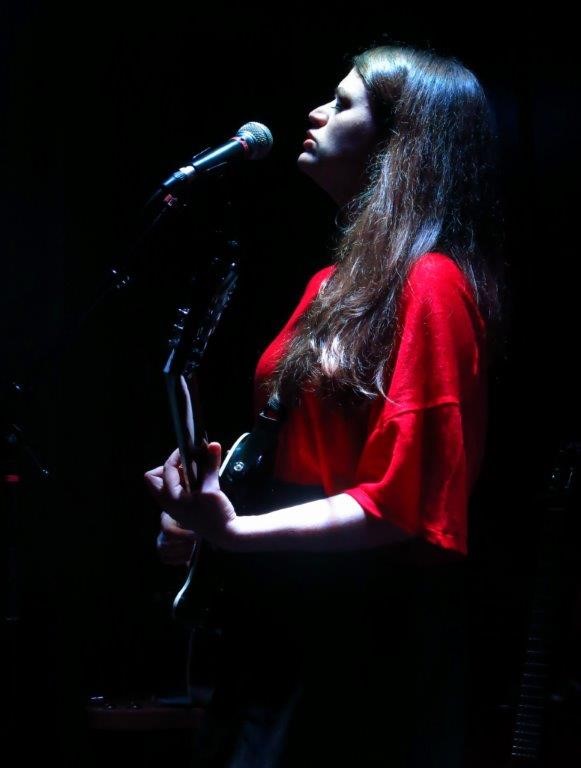 Siobhan Wilson
Singer, multi-instrumentalist, composer, songwriter, library music producer, Siobhan Wilson was born in Elgin, Scotland, UK. She is a trained cellist from St Mary's Music School of Edinburgh and pianist, guitarist, and composer. Siobhan has 14 years of live touring and studio production experience in New York, Paris and Scotland. After a 5 year stay in Paris, France, has returned to the UK where she has become one of Scotland's most exciting artists. Siobhan recently composed her first short documentary score for "Miann Na Mara/Wish for the Waves" available on BBC iplayer.
Siobhan recently completing a masters in music composition at Edinburgh University after open study at the Royal Conservatoire of Scotland.
Siobhan works with prolific composer Takeshi Furukawa at Noise Refinery. A high-end production music label based in L.A crafted for trailers, films, television, video games, and beyond.
She creates monthly live-stream shows and behind the scenes news on
Patreon.com/fanspace
to be honest, the reaction was huge. Her voice, that instrumentation, those melodies!
Lauren Laverne - BBC 6Music
She can silence a crowd with little more than a whisper
Daily Record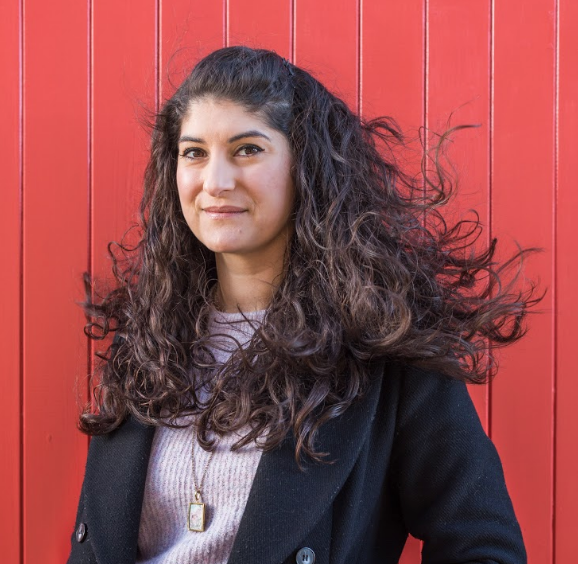 Nadine Aisha Jassat
Nadine Aisha Jassat is a poet, writer and creative practitioner. She is the author of poetry collection Let Me Tell You This (404 Ink), has been widely published in anthologies and literary magazines, and was named in Jackie Kay's International Literature Showcase Selection of 10 Compelling 'BAME' writers working in the UK. She received a prestigious New Writers Award from the Scottish Book Trust, and was shortlisted for the UK's largest poetry prize, the Edwin Morgan Poetry Award, and for a Herald Scotland Outstanding Literature award. She has performed her work both nationally and internationally, and has taught creative writing across the UK – including with BBC's Words First and The Arvon Foundation.
​
Nadine's work explores themes of heritage, voice, family, storytelling and resilience. She has worked extensively to address issues of social justice, from curating art exhibitions and creating theatre to explore sexual violence, to working with gender-based violence groups nationally to deliver creative projects, and working to invest in young women of colour's creative and political expression.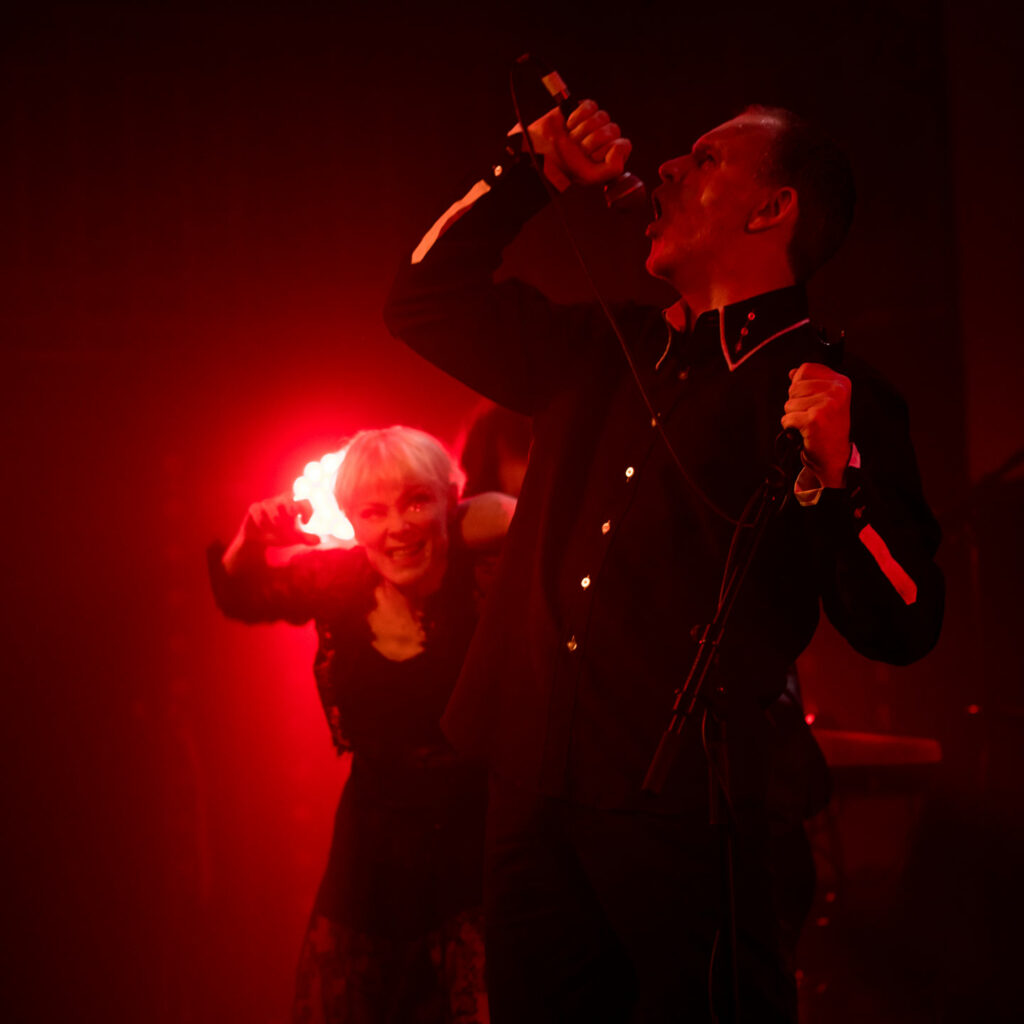 Michael Pederesen & Kevin Williamson
Michael Pedersen is a: Robert Louis Stevenson Award winner, a John Mathers Trust Rising Star of Literature, a Canongate Future 40, a Callum McDonald Memorial Award finalist and a Herald Culture Awards Writer of the Year finalist. He has two chapbooks under his belt and two collections, published by Polygon books — his most recent illustrated by Scott Hutchison of Frightened Rabbit. With fans ranging from Irvine Welsh and Liz Lochhead to Stephen Fry and Charlotte Church, Michael has also written pop songs and short plays for National Theatre of Scotland (Five Minute Theatre) and Edinburgh Art Festival (co-written with Alan Bissett). In 2010, Michael co-founded literary collective Neu! Reekie!, which, has produced many shows (in Scotland and internationally) and birthed a burgeoning publishing house and micro record label. Michael has read in a range of places including: Sidewalk Cafe (New York), Meiji Gakuin University (Tokyo), Ubud Writers & Readers Festival (Bali), Lake of Stars (Malawi), Kosmopolis Festival (Barcelona), Nirxo Words (Johannesburg), Latitude Festival (UK), Verb Wellington (New Zealand), Edinburgh International Book Festival, BBC Radio Scotland, BBC Radio 6, BBC Arts Night & realms beyond.
Writer, publisher, poet and performer of Burns, Kevin Williamson, has an impressive track record of building a community around his activities. As half of Neu! Reekie!, in the past five years he has run almost 100 cultural events combining writing and music, and recently completed a 17-date tour of Scotland with partner Michael Pedersen. Williamson is also co-founder of the political and cultural publication, Bella Caledonia, and throughout the nineties ran the underground literary powerhouse, Rebel Inc, which published early work by authors including Alan Warner and Irvine Welsh.
Scotland's favourite avant-garde noisemakers. Neu! Reekie! dismantle the structures and snobberies dividing high and low art - art is for everyone
The Skinny
A wonderful world of cross-cultural verve
The List
---
Viewing Guidance – Please note that the Burns&Beyond/Neu! Reekie! 'Burns On Fire' film contains language not suitable for younger viewers and themes of an adult nature