Dove Making At St. Giles' Cathedral
LES COLOMBES
Date
Mon, 24 Jan 2022 – Fri, 18 Mar 2022
Time
10am - 6pm (Mon - Fri) / 9am - 5pm (Sat) / 1pm - 5pm (Sun)
Location
East End of St. Giles' Cathedral
Ticket Price
Free Activity
Try out your origami skills and help to create a spectacular flock of birds to become part of Les Colombes (The Doves), a stunning installation symbolising love, hope and kindness coming to St Giles' Cathedral in March 2022.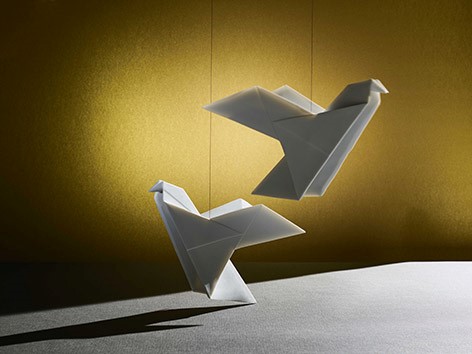 Visit St. Giles' Cathedral and find the Dove Making Station to fold your own paper origami dove, which will later be flown alongside over 2000 others in artist Michael Pendry's beautiful creation.
A Dove Making Station is located at the East End of St. Giles' Cathedral or simply follow the instructions here to fold your own Dove at home and drop-off at St. Giles' to have your Dove included in the installation.
There will also be further NMS Dove Making sessions in February as part of National Museum of Scotland half-term activities.
Les Colombes and the stunning multi-media illumination will make its Scottish premiere in St Giles' Cathedral from Saturday 26 March 2022 as a highlight of the annual Burns&Beyond Festival.
Tickets for Les Colombes @ St. Giles' Cathedral on-sale 10am, Tuesday 25 January.
---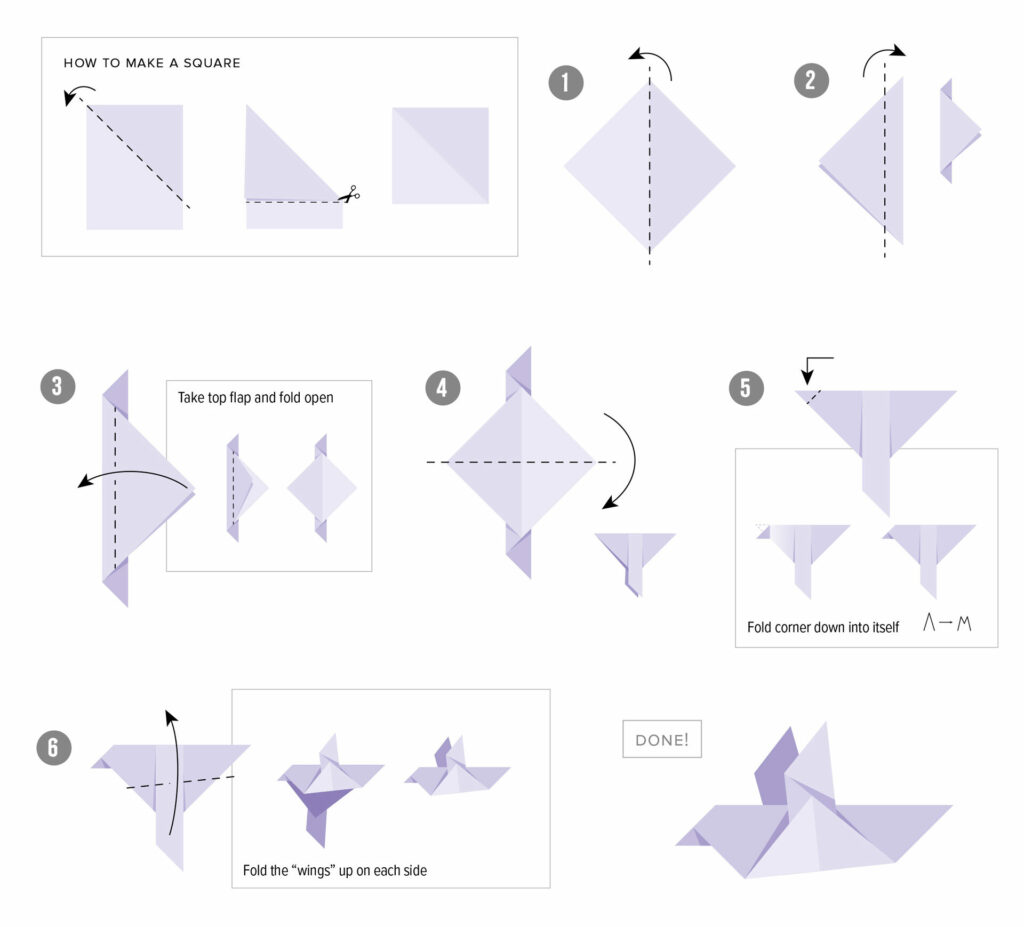 Folding Instructions
Make a Dove to take flight in St.Giles' Cathedral.
You can download the instructions as a PDF using the button below.
When making, please add a message of Luve, Hope and Kindness on your Dove.